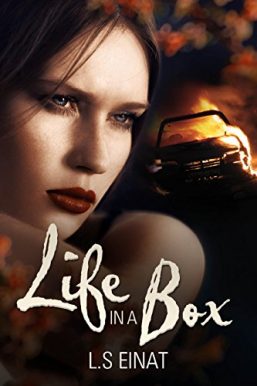 Life in a Box
What if you found out your entire life was a lie?
One dark and rainy night, Eva, a young girl, receives the traumatic message that both her parents have died in a car crash. With no relatives, Eva is compelled to learn how to live on her own. But in the days that follow the accident, strange incidents begin to occur: she receives an odd phone call, a mysterious document is found in the pantry and a check is delivered by mail addressed to a person she does not know.
The two men in Eva's life guide her along a mysterious path of discovery
With the help of her high school friend, Roy, she opens the sealed boxes of her life and embarks on a fascinating journey. She meets another young man who holds a secret that will influence her forever. He falls in love with her and leads her into a world she could not have known to exist.
But at what price the pursuit of truth?
From a quiet and insecure girl, Eva becomes an independent, confident, and assertive woman. Along with the two men in her life, she uncovers the most hidden and unimaginable secrets about her family and herself. But is she willing to pay any price to pursue the truth?