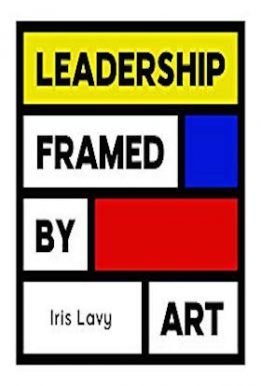 Author: Iris Lavy
Language: English
Category: עסקים, עזרה עצמית והדרכה
leadership Framed by Art
Change is the name of the game in today's complex and turbulent business environment. Today's leader must be a visionary, creative, independent thinker and a bold executor. How can such leadership be inspired? The evocative answer is hiding behind some surprising questions:

– What do the artist Pablo Picasso and Amazon Founder Jeff Bezos have in common?
– What distinguishes a Manager from a Leader and a Craftsman from an Artist?
– What can today's business leaders learn from artists?

Leadership Framed by Art breathes new life into the concept of leadership with innovative originality. It uncovers the eye-opening parallels between modern visual art and business leadership. Key concepts such as vision, managing change, and innovation, are inspired by illustrations from predominant artists. Insights from the world of art are then linked to the wisdom of Bill Gates of Microsoft, Jack Dorsey of Twitter, Sheryl Sandberg of Facebook, Jamie Dimon of JP Morgan Chase and countless other great business leaders.

Iris Lavy's thesis is clear and concise: Pablo Picasso or Andy Warhol were and still are cultural leaders. They ran counter to the accepted models of the time, promoted fresh thinking while breaking the boundaries to oppose blind obedience to norms. Modern artists called on their peers to follow them out and to gallop ahead on the high wire between consensus and the great unknown. This is exactly the kind of leadership needed in the current challenging and yet exciting business world arena of the 21st century.

Leadership Framed by Art contains vibrantly full-color art works as well as many links to videos and additional art works of leading artists. It is an excellent resource and a great gift book to any leader or leader-to-be.