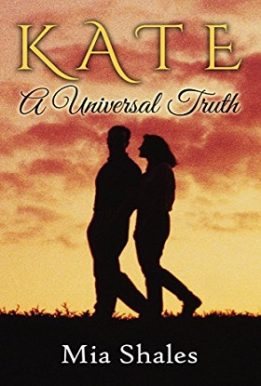 Author: Mia Shales
Language: English
Category: רומנים, ספרות נשים
Kate
A mesmerizing and charming take on Jane Austen's beloved and timeless novel 'Pride and Prejudice'
Kate, a beautiful and brilliant professor of literature at Oxford is convinced she can never love again – until the arrogant, untamed and sexy Lord Matthew Camedon comes into her life. Determined to conquer her body and soul, he is a man used to getting his way.
But will this be a passing affair or true love?
Can Kate heal Matthew's tortured soul and soothe his pain?
Will Kate and Matthew overcome their differences and find true romance together?
In Mia Shales' modern play on Jane Austen's beloved novel 'Pride and Prejudice', the heroes lead you on an entertaining romp through grand mansions, the intrigues and gossip of present day aristocracy and the power of a once in a lifetime love.
An unforgettable and sensual love story
You will hold your breath as you follow the highs and lows of the fascinating characters in this dazzling tale of passion and drama.
A spellbinding contemporary romance that will bewitch you and fire your imagination.