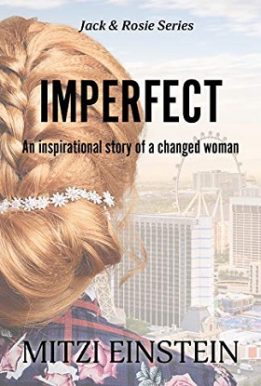 Imperfect
No one is perfect.
No one should be perfect, but we would feel better if we were at peace with ourselves.
This is a story about self-love and acceptance.
At the age of twenty, Rosie Bern's life completely changed – she found out she had cancer, left school and was dumped by her boyfriend. Since her recovery she has been struggling to get her life back on track as well as start a new relationship, after being ghosted by every man who got wind of her illness.
Jack Black has always dreamt of being a renowned chef, but ever since he came to Las Vegas, and lost the money his mother had left him after passing away from cancer, the only thing he seems to succeed at is being an escort who pleases rich women.
When Jack and Rosie meet, Jack can't tell Rosie who he really is, and when Rosie thinks she knows the truth, she decides to pretend to be someone who can make his dream come true.
How will they handle the fact that they each represent what the other dislikes?
What will happen when it's time to show their hand?
I believe we should all live a happy and meaningful life. We all have our battles, but I think we are stronger than our problems.
The "Jack & Rosie" stories are based on true events, they are my way of telling you that changing your life is possible. Each story gently tackles a barrier which may seem impossible to overcome until taking the first step.
"IMPERFECT" is the first story and is dedicated to those who have learned to love themselves and to those who aspire to.