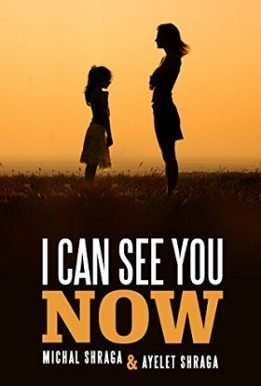 Author: Michal Shraga
Language: ENGLISH
Category: עסקים, עזרה עצמית והדרכה
I Can See You Now
What dark secrets are your children hiding from you?
This book takes you on a courageous journey into the souls of a mother and a daughter. A unique text, written by them in tandem, exposes what all of us are afraid to discover. Do we really know what is happening with our children? Are we perhaps at times asleep in our relationships? Has our child given up, and what can we do about it? What began as a normal communication breakdown between a rebellious teenager and her Mom—who is juggling studies, a career, raising her children, and preserving a marriage—turns into a nightmare, and secrets that had been hidden for years are revealed.
Encounter a mother and daughter's true journey of healing, faith, and hope
Slowly, with great patience and caring, the mother succeeds in unraveling the entanglement in their lives, eventually bringing them to the peaceful shores of healing and love. This courageous, gripping book will not leave you unmoved. It provides a mirror through which one can learn to perceive the other without laying blame, to see the other without being judgmental. To give love in the hardest moments is the biggest cure you can hand to your loved ones.