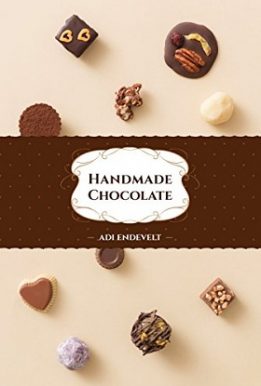 Author: Adi Endevelt
Language: ENGLISH
Category: בישול ובריאות
Handmade Chocolate
Preparing your own traditional, handcrafted chocolates is an amazing experience!
The author, Adi's, first exposure to the art of making handmade Candies was in a boutique factory in rural England – and she was blown away! Since the confectioner would not agree to share his secrets, and there were few books available on Candy making, she had to figure things out on her own. She realized that this is what she wanted to pursue in her life, so she created her own brand, "Handmade Candies."
Enjoy mouth-watering recipes for every kind of candy imaginable!
Adi learned to prepare a broad range of quality, handcrafted chocolates with unique textures and surprising flavors. Her candies are created using traditional methods and contain no gluten, preservatives, or artificial flavors or colors! This book features 25 of her recipes for chocolates that anyone can prepare at home. It is also a great opportunity to get the children into the kitchen. No need to go to workshops! It is Adi's hope that you will enjoy preparing chocolates as much as she does.

-->