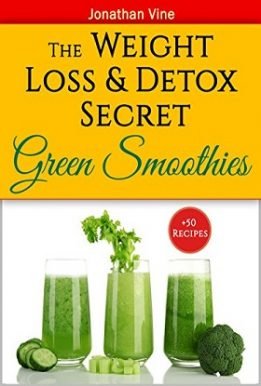 Green Smoothies
This book reveals the weight loss and detox secret.
Let me introduce to you the newest fast food: the green smoothie. This mixture of sun ripened fruits and earth harvested vegetables can be made in seconds. You can say "Goodbye," to the regret that normally comes along with eating fast food.
Green smoothies are nutritious, providing your body with vitamins, minerals, and anti-oxidants. Packed with nutrients used to fight diseases such as diabetes, cancer, and heart disease, you will begin to wonder why you have gone so long without enjoying green smoothies.
In this book you will discover:
What is a Green Smoothie?
What's So Good About Green Smoothies?
Nutritional Value and Health Benefits of Green Smoothies
The Healthiest Weight Loss Program Methodology
Types of Green Smoothies
Tasty Tips
˃˃˃ 50 delicious recipes inside
The book includes 50 delicious recipes that use green leafy vegetables, fruits and non-dairy milk or yogurt to create nutritious, filling drinks for your day-to-day menu.
Whether you are brand new to the world of green smoothies or you've enjoyed them in the past, don't miss this great book!
Each recipe offers different variations or tips and tricks so your job is truly simple: follow the recipes and enjoy a glass of pure, healthy food!
Other books in the series are :
Book 1 – Vegetarian weight Loss.
Book 2 – Vegetarian Quick & Easy – Under 15 Minutes.