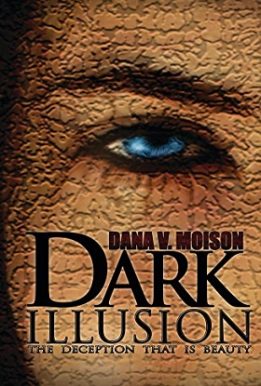 Dark Illusion
Sharon Davis, tenacious NYPD homicide detective, is determined to catch a ruthless serial killer who disfigures the faces of beautiful, young women before killing them.
When a powerful woman consumed by revenge leads innocent beauties right into her trap . . .
Sharon's pursuit of the elusive killer leads her to the glamorous fashion world and threatens to unveil the dark secret of an influential socialite in New York's elite. The detective uncovers the involvement of a famous supermodel gravely unaware of the great danger lurking. The more she investigates, mind-taunting discoveries begin to scratch the surface. Will Sharon put together all the pieces of this deceptive puzzle in time to save the next victim?
THE DECEPTION OF BEAUTY HAD NEVER BEEN SO DARK
This is the compelling story of three strong women: an international model, a successful businesswoman hiding a dark secret, and a determined detective. Revenge, love, and passion swirl together in this cleverly crafted thriller. The women's past is woven into the chain of murders, leading to an unpredictable ending. What begins as a seemingly simple mystery ends in a darker and more complex place than the reader could ever expect.
Dark Illusion centers on desire, vengeance, strong, confident, often fearless women, and the deception that is beauty. 
-->