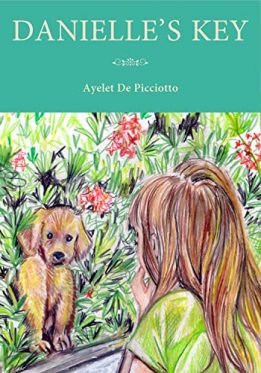 Danielle's Key
Give your child the key to Mindfulness through a magic journey of discovery and learning in the neighborhood playground.
Danielle, an energetic nine-year-old girl, has forgotten her house key and finds herself locked outside. While she waits for her family to return, she wanders off to the playground, where she embarks on a surprising and magical journey of discovery, learning, and awareness. She overcomes challenges, gains new insight, and learns about the power hidden within and around her.
Through a fascinating, funny, sometimes suspenseful, but most importantly relatable story, Danielle's Key will enrich your child's emotional language, teach them the fundamentals of Mindfulness, and help them acquire tools of awareness to themselves and their surroundings. It will also assist you, the adult, as a starting point for an empowering conversation with your children about their emotions and the day-to-day challenges they face.