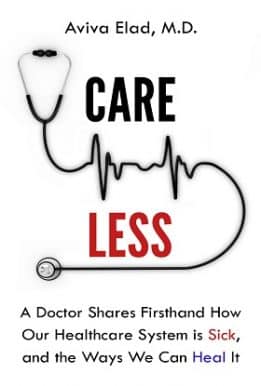 Careless: A Doctor Shares Firsthand How Our Healthcare System is Sick, and the Ways We Can Heal It
We all depend on the healthcare system to keep us and our loved ones safe, healthy, and alive. But what does it mean for us if the very system responsible for our welfare is in desperate need of attention itself?
In Careless, practicing physician and medical educator Dr. Aviva Elad delves into how and why doctors, nurses, and other medical professionals are caught in a system that renders them unintentionally careless – and harmful. Even now, Elad says, there are attainable solutions.
Drawing on her case studies and personal experience, Dr. Elad demonstrates firsthand how overworking, understaffing, unreasonable expectations, and detachment, all contribute to the sickness of modern-day healthcare. Her decades of experience have not only highlighted the problems – but shone a light on the solutions as well, which she lays out in the second half of her insightful book.
We deserve to live in a world where we can depend on our doctors to care and treat us more effectively – and while we may never be able to guarantee perfection, there are most certainly improvements within our reach.