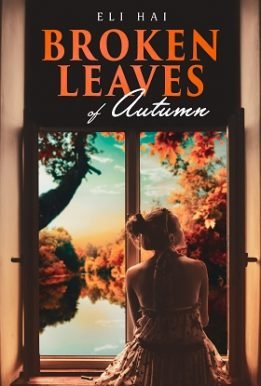 Author: Eli Hai
Language: English
Category: רומנים, ספרות נשים
Broken Leaves of Autumn
An impossible love triangle on the backdrop of ultraorthodox Brooklyn.
Jeff Palmer is a young Christian arriving in New York from a distant town in Arizona after a clash with his abusive father, with the aim of building a new life for himself. In Brooklyn, he grows an unexpected friendship with Aaron, a young ultra-orthodox Jew that helps him find a job and invites him to his home. Jeff meets Eva, a successful businesswoman, who works as a broker at the World Trade Center. When Rebecca, Aaron's ultra-orthodox sister, falls in love with Jeff, she throws her life, and his, into a swirl.
A touching and mind-opening novel that will catch your attention from the very first page.
Broken Leaves of Autumn is a fascinating and many-folded love affair that takes the reader from small-town Arizona to the Ultra-Orthodox Jewish community of Brooklyn NY, and from World Trade Center "ground zero" to Israel. It is a delicate and absorbing love story which will not leave you indifferent.
A sensitive and perfectly written story the holds an unexpected surprise.
A young man trying to build a new life for himself while dealing with his family secrets; A beautiful young woman exiled from her community after her passion is exposed; A handsome broker, pregnant with two, caught in the World Trade Center in 9/11. All these are brilliantly and skillfully brought together into a page-turning novel that will catch you by the heart.