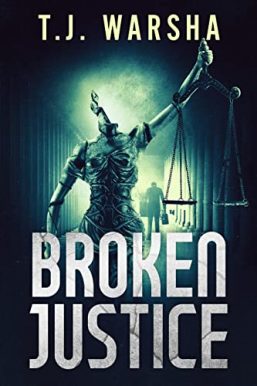 Author: T. J. Warsha
Language: English
Category: מתח, מסתורין, פשע
Broken Justice
When a renowned and respected professor is accused of cruel rape, the elusive ties between truth, justice, and law are put to the test.
When Roman Anderson, a renowned professor, is invited to a weekend retreat at a remote hotel with the Hollywood actors set to star in a new movie based on his book, he feels like he is living the dream.
But Anderson is unaware that his enchanting weekend is about to take a sinister turn. Staying at the hotel with them is a group of women from a public relations firm, one of whom, Amy Rogers, accuses Anderson of rape.
Anderson immediately pleads his innocence, but the evidence is stacked against him and the noose around his neck tightens as the days go by. The bloodthirsty public and media are crying out for his incarceration, and in a desperate attempt to save himself Anderson hires the services of former detective Harry Mitchel and his 17-year-old son, Joey.
As they delve into the case, skeletons from the past will reemerge, revealing the complicated relations between ethics and law, justice and vengeance, men and women, particularly in the age of #metoo. Will the truth ever be brought to light?
Broken Justice is a gripping, fascinating, and thought-provoking thriller, which has already garnered enthusiastic praise.