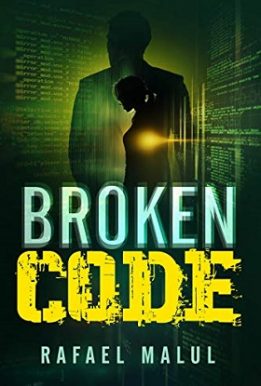 Author: Rafael Malul
Language: INGLISH
Category: מתח, מסתורין, פשע
Broken Code
Amos thought he'd seen everything… but then along came gorgeous Gabriel!
Amos Barda, a typical Israeli macho man and well-known womanizer, meets beautiful Gabriel, who turns his head and breaks through the many walls of his heart. The love affair between these two highly adventurous individuals leads to some international complications. Gabriel's father, an agent of the infamous German Stasi turned CIA agent, has in his possession some highly confidential documents wanted by both the Americans and the Soviet Union. He is forced to go underground in order to protect his daughter after the assassination of his beloved wife.
Can Amos outmaneuver spies the world over to save his main lady?
Amos's relationship with Gabriel's drags him into a crazy international espionage story, and this former Israeli combat soldier with a rich life story manages to fool the CIA, KGB, and Israeli Security Agency. Amos becomes an Israeli James Bond, but can he rescue the love of his life in this sensual, electrifying tale of adventure?

-->