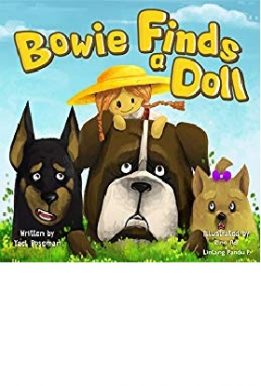 Author: Yael Roseman
Language: English
Category: ילדים ונוער
Bowie Finds a Doll
This is the first in a series of books that teaches children more about man's best friend – while also teaching them lessons they can apply in their own lives.
Meet Bowie, Cleo, and Zaza – a loveable gang of dog pals, each with their own personality traits.
One day in the park, when looking for her ball, Bowie finds a rag doll in the bushes and proudly pulls it out. This starts a fight between the three pals until the owner of the doll shows up and thanks all the dogs for finding it. But Bowie is desperate to get all the credit…
This book teaches children to be kind and considerate without seeking affirmation. It also offers lessons about gratitude and how it can be enough for it to come from just people who matter rather than the whole wide world.
With wonderful, colorful illustrations and insights into friendship and love between dogs and humans, this book is surely going to become one of your child's favorite bedtime stories.