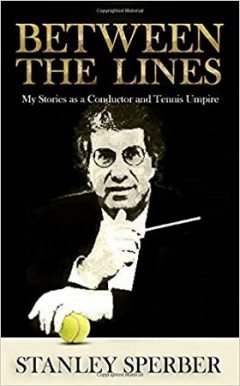 Between The Lines
Extraordinary events described by a man who combined his two passions into one remarkable career.
Go on a truly unique ride with Stanley Sperber, the only conductor in the world who is also an internationally certified tennis umpire, as he describes true incidents from his unusual dual career.
These stories include poignant and sometimes hilarious encounters with such famous personalities as Leonard Bernstein, Danny Kaye, Daniel Barenboim and Zubin Mehta on the musical stage, as well as Jimmy Connors and John McEnroe on the tennis court.
You will have a chance to join him as he conducts the London Symphony Orchestra and the Israel Philharmonic Orchestra, and as he umpires at the U.S. Open and Davis Cup matches.