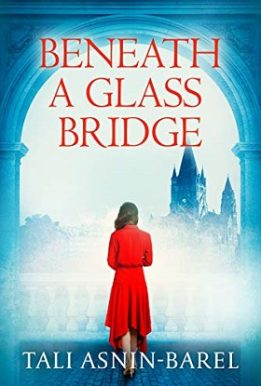 Beneath a Glass Bridge
"I was born in darkness, on a gray winter's day, into a grim reality."
Western Austria, winter of 1941. Naomi, a young Jewish woman, gives birth to a baby girl in a remote rural farm. The Nazi foe is everywhere, and Naomi realizes she must do everything in her power in order to save her daughter's life, even at the expense of her own.
United States, 1990. Helena tells her daughter, Blair, for the first time, the truth about her past, and presents her with a mysterious box that sheds light on her personal story. Blair, stunned and sore by the shattering discovery, storms out of the house and disappears to the other side of the world.
Her family situation unsettled as ever, Helena leaves next. Shadows from her past and the need to cope with them have gradually revealed painfully tangible memories, imploring to be exposed. She travels far, determined to try and build bridges—to her past, to her husband and children, and to her loved ones that are long gone.
Distant and removed from everyone in her life, at a furious pace, she writes down all her secrets, as well as the life story of her extensive family, which was torn to shreds by the Second World War.
When she's closer than ever to exposing her account, devastating news from home force Helena to expedite her return.
Is her world about to change forever?
Beneath a Glass Bridge raises profound questions about loss, motherhood in times of crisis, hiding and exposure of the truth. Are the decisions we make in our lives reversible? Can we make up for missed opportunities?
"Beneath a Glass Bridge" is part of the "World War II Brave Women Fiction" series