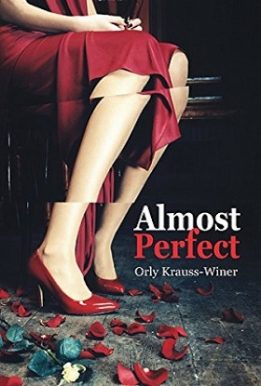 Almost Perfect
What would you do if your best friend and colleague was suspected of murder?
The world of Nili Abadi, partner in a successful law firm, is turned upside down when the body of another partner is found in a burned-out car that belongs to her best friend. The fact that her friend is also a colleague and an ex-lover of the deceased, leads the police to arrest her as the main suspect in the murder
Nili, convinced that her friend is innocent, sets out to help expose the truth. Although the promotion of the police officer in charge of the investigation is on the line and he needs her help to solve the case, he isn't very enthusiastic about her involvement. However, when she exposes dark secrets from the dead man's past that shed new light and complicate the investigation, he is forced to cooperate with her, primarily because he is afraid that her involvement in the case has put her life is in danger.
The twists and turns of the investigation also reveal a mysterious embezzlement case and an epic love story that weaves through three wars. The truth, when it finally comes to light, reveals that every piece of information and visible evidence hides a harsh and more complex reality.
Real World Stories
The writer sets her stories in the real world, where the smells, tastes and feelings are known and accessible to the reader. These make the book enjoyable, thrilling, and allow the reader to connect with the characters.
Mystery, Romance, Politics and Intrigue
If you fancy a mystery which combines romance, politics and intrigue, you have found it in this book.