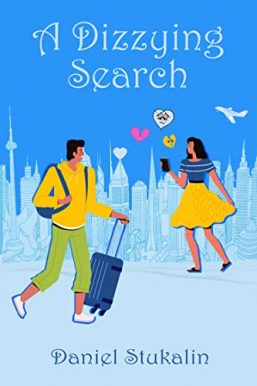 A Dizzying Search
His divorce crushed the dream of a united family, but Daniel did not give up on the dream of love. He looked for the right woman on websites, went on dates, and never stopped searching and hoping. He repeatedly gave love a chance. He was also repeatedly disappointed, picking up the pieces and trying once again, determined to complete the puzzle and find the missing piece.
In his worldwide travels, Daniel met many diverse women. Warm and kind-hearted women, cold and goal-oriented ones, powerful and confident ones, and some who were still confused and looking for their own path.
In straightforward language, full of humor, he describes the inner world of a man forced to roam the jungles of those looking for love, for the first time, from a little-known angle.
The book also includes original and humorous illustrations, by Daniel himself.