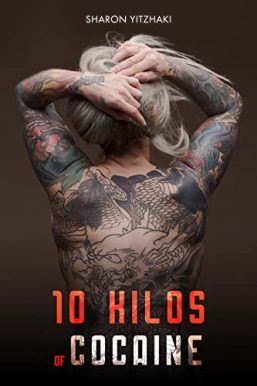 10 Kilos Of Cocaine
The unbelievable, true story of one woman's survival in Mira Flores Prison – the cruelest women's prison in the world.
When she was just 20 years old, Sharon Yitzhaky traveled to Bolivia with a partner she barely knew, but soon found herself framed in a complicated drug smuggling scandal for attempting to smuggle 10 kilos of cocaine.
Her sentence was harsh, and she was sent for five years to Mira Flores Prison, known as the toughest in the world. With no means and no knowledge of the local language, she was thrown into a horrific reality where she knew she would have to survive against all odds.
10 Kilos of Cocaine is the unbelievable true story about unbearable life in prison, the special ties Sharon cultivated with the head of the La Paz drug cartel and the judge appointed to her case, the drug addiction and subsequent rehabilitation, and the soul sister she met in the harshest place on earth.
He memoir is a thriller in every sense of the word, but also a testimony of the incredible strength of the human spirit.